I haven't talked about the garden for awhile. The daylight will be getting a little longer now and I'll start to look forward to spring and getting back out into the dirt. Meanwhile I'm looking to January and thinking about how I'm going to set up the downstairs nursery. Soon it will be time to start some seedlings. I'm thinking about what to plant and when. Last year I learned how to garden indoors and get a jump on the season. The second year at the seedling planting, we've learned a few things, it should go better than last.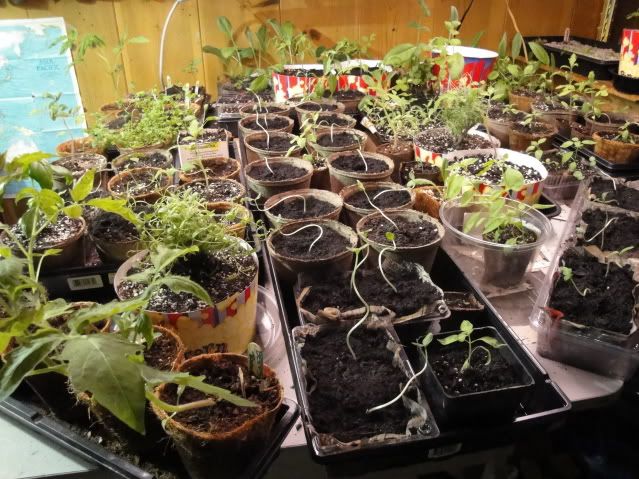 I met my friend
Morgaine
out in the our garden a few seasons ago and when she saw the all the herbs she asked me what I did with them. At that time all I did was dry them. She asked if I made my own essential oils and I said no, but there was an immediate, loud, conversation in my brain. Essential oils are expensive, I buy them, I did make some of my own cleaning products with them and use them on dried flowers, etc. I would make them if I knew how. Is it something I can learn? Of course it is, I don't have a problem learning how to make anything I've tried. Yes, next year I will make oils. Does she know how to make oils? Last Christmas she made some wonderful herb soaps and body sprays. She gave us some of her sage soaps, lotion, and sprays right before we went to Baja. I took it with us and every time I used it thereafter, I thought of our wonderful trip in Baja, a little aroma therapy working. Is it difficult? do I have to buy equipment? maybe she'll teach me how. How cool is that, I must do this!
So this year I planted a few more of the herbs: lemon basil, Thai basil, the big leaf green basil, two kinds of sage, thyme, rosemary, cilantro, parsley, lavender, and fennel. I call it herb hill.
Lemon Basil




Sage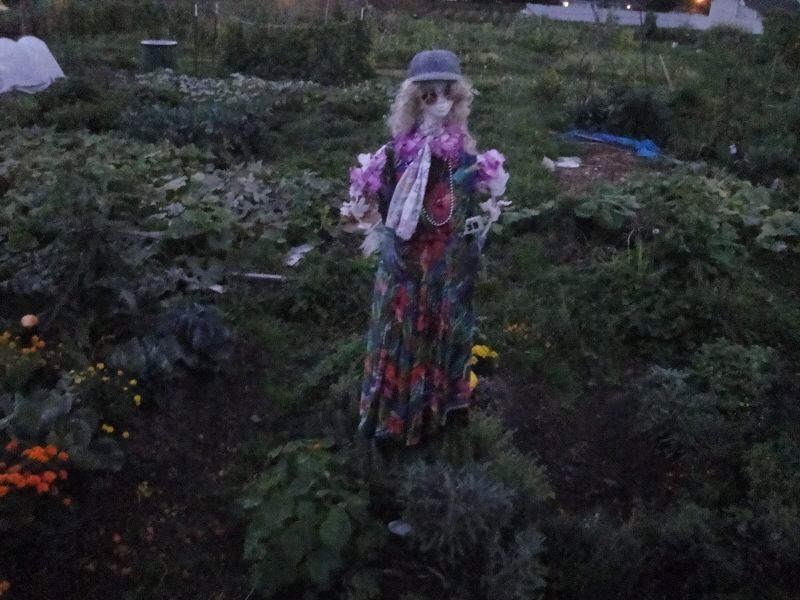 Isabelle stood on herb hill this season.
I picked the herbs, dried some as usual, and this year I made oils. I also picked some organic lavender in Sequim in July. I couldn't grow enough here for oil The lavender oil takes quite a bit of flowers. It was 16 tablespoons per steeping and I think it was strained and steeped four times. The oils came out great, I used organic olive oil so I can also use them in cooking. The sage and rosemary I picked the first hour of the full moon in September and steeped them until the next moon. They are supposed to have the fullest potency then according to some old Farmer's Almanacs and a pretty good book I read this year about the lunar cycles,
Lunar Calender, The Art of Timing
.
Last night for the first time I found soap making. It was easy and fun. I bought the materials hoping to do that on a day off soon. This time of year is very slow at work, it will be pretty quiet until January 3 when the holidays are over. I usually end up taking a couple vacation days. I thought I'd just try a little this weekend and turns out it was so easy I ended up using all the soap base I purchased, eight pounds. I do have some holiday gifts to give that I didn't count on. That's pretty fun.
For one batch I used a goats milk base and added lavender and sage. To the olive oil base I added rosemary and sage oils. I also added some quinoa seeds and crushed sage for texture and skin softening. The third batch is an avocado cucumber base which I added rosemary oil, citrus zest, and quinoa seeds. The fourth soap is a Shea butter base with lavender oil and quinoa, lots of lavender oil. It smells wonderful.
Thanks for the inspiration Morgaine. You've helped me realize that I'm a kitchen witch too.