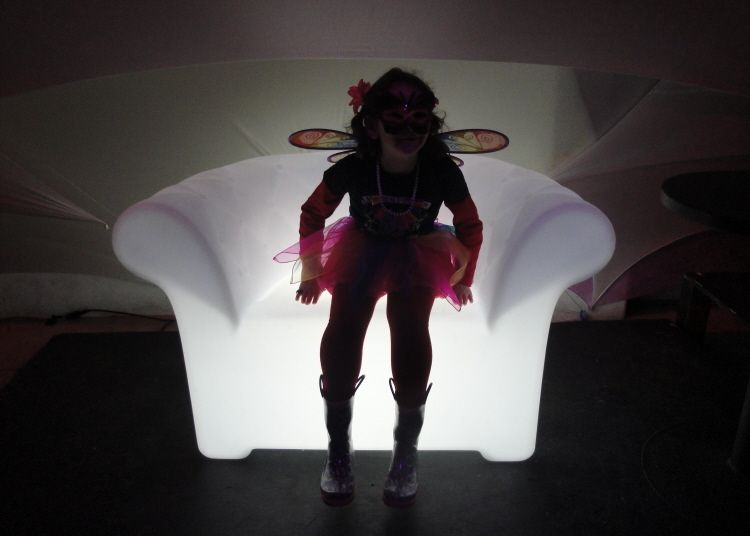 Had a great weekend with Kaylee as usual. I embrace being a grandma! We made
Chocolate Maple Ginger Bliss Cookies
and enjoyed some
Chai Rice Pudding
with the peaches we canned together this last summer. We made some
Creamy Broccoli Soup
and some
Vegan Pumpkin Pie Ice Cream
. We colored and made some greeting cards. Just about the best part was dancing to the
March Fourth Marching Band
. They stopped in Portland for a couple shows on their current tour. They have an all ages matinee so their small fans can shake their stuff. A band who engages the audience in the show, the kid's love it as much as the children over 21. We are big March Fourth fans, but enjoy the shows most when the fans are under four feet tall. You can see that the band enjoys it too.
Kaylee's been to see the Marching band before, the first time she was two. The stilt walkers picked her up and she's not forgotten it. She got to put on her fairy wings, dance, and become part of the show. The band members reminded the fans that it can be dangerous in the mosh pit and to be careful of each other.
I took her to Sea World in 2009 and she draws pictures of killer whales and includes herself as a trainer in the pictures. I am anxious to see some drawings of her future dreams now.