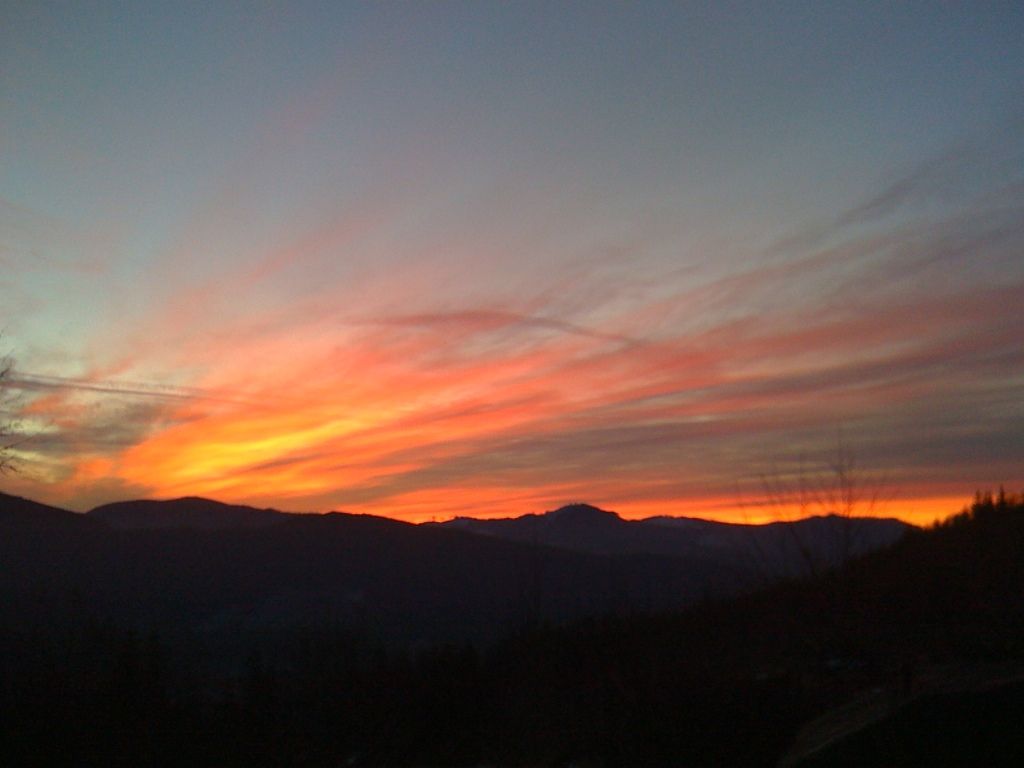 We went up the hill to catch a sunrise this morning. On the way back I thought it would be fun to go out to breakfast. It was only about 8:00 a.m. as we headed down toward home. Then we got to thinking that there really isn't much around to get the kind of Sunday breakfast we'd want to eat. We also had quite a few layers of clothes on this morning since we left the house before sunrise. It really wouldn't be comfortable in a warm place. I had seen a vegan eggs Benedict recipe before and it looked pretty good, so I thought I'd try that when we got home. We stopped by the store and grabbed some WW English muffins and some vegan kielbasa sausages.
I found a nice
recipe
that I used as a guide for the "egg" portion. I whisked together: ¼ cup safflower oil and ¼ cup golden balsamic vinegar with ¼ tsp. sea salt and 1 tsp. tumeric, a dash of black pepper and poured that on tofu slices and baked them at 450° for 20 minutes, turning after 10 minutes cooking time.
Then, I sliced the vegan kielbasa very thin and grilled that in a little avocado oil. I poured about a tablespoon of troufle balsamic oil after they had browned a bit, creating a nice glaze. I picked up the troufle oil in a liquidation store. Amazing what goodies you can find if you visit those stores once in awhile.
I made the hollandaise sauce with vegan margarine, a little flour, coconut milk, and non dairy milk. I let that simmer until it got thick then added the juice of a lemon and about ¼ tsp. cayenne pepper.
We decided we couldn't have had a better Sunday morning breakfast unless we drove to Portland.