I showed you what I did with the bottom portion of the butternut squash.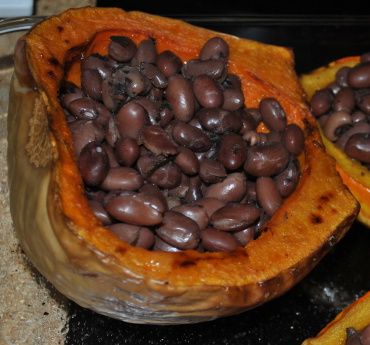 I sliced the top portion in 1/2 inch rounds and braised them in about two cups apple cider, rosemary, vegan margarine (New Balance, flaxseed oil), the rest of the strawberry maple syrup I made this morning, about 1/4 cup, sea salt, fresh ground black pepper, and a hit of golden balsamic vinegar.
Melt about 2 TB of the margarine with some rosemary, add the butternut rounds, a little salt, and the apple cider, bring to a boil and simmer until the liquid reduces to a glaze, about 20 minutes. Add the salt, pepper, and balsamic vinegar.