Bob & Kaylee
Christmas 2009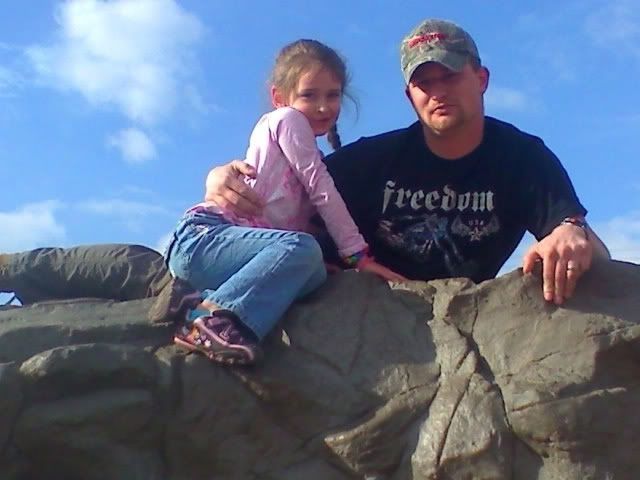 Bob, my oldest young man, will be 29 next Thursday, yep, April Fool's Day. He is off to Afghanistan April 25. I have been pretty calm about it so far, I've known this was coming since November. The negativity has been trying to sneak in lately. Love my garden! (even if it is just weeds right now)
He did a tour in Iraq already about four or five years ago. He came home in 2006. I have
some
practice keeping the fear and anger to a minimum. I stopped watching the news regarding the action in Iraq. I did go to a war protest, that helped me feel like I was doing something. I kept lots of flat rate mailboxes handy and sent one off about every two weeks. I was lucky enough at the time to have had a strong woman placed in my daily life who's son had already been there and back. Being around her strength certainly helped.
So here we go again. Now I have one son in prison and the other off to war. My friends have told me many times that God never gives me more than I can handle. Geez! my higher power definitely thinks I can handle a lot. Some of my friends call this God's sense of humor, I am not so sure I can appreciate the humor of these situations right now.
Lupe told me last year that the reason he works in the garden was to relieve stress. I thought about that when planting last year. He was right. When we are out in the garden working the dirt, listening to the birds, and feeling the sunshine, and catching a colorful sunset, I do find there has been some time passed that I didn't think about anything but what I am doing. It helps me 'live in the moment.' Today a bird actually let me talk to him for awhile today without him flying off.
Back to the family, I found another one of my favorite photos in our collection. Here we are waiting for Kaylee. We waited all weekend, then she made her appearance right after I finally got on the train to come home on Monday. She's grandma's girl I guess, doing things in her own time, her own way.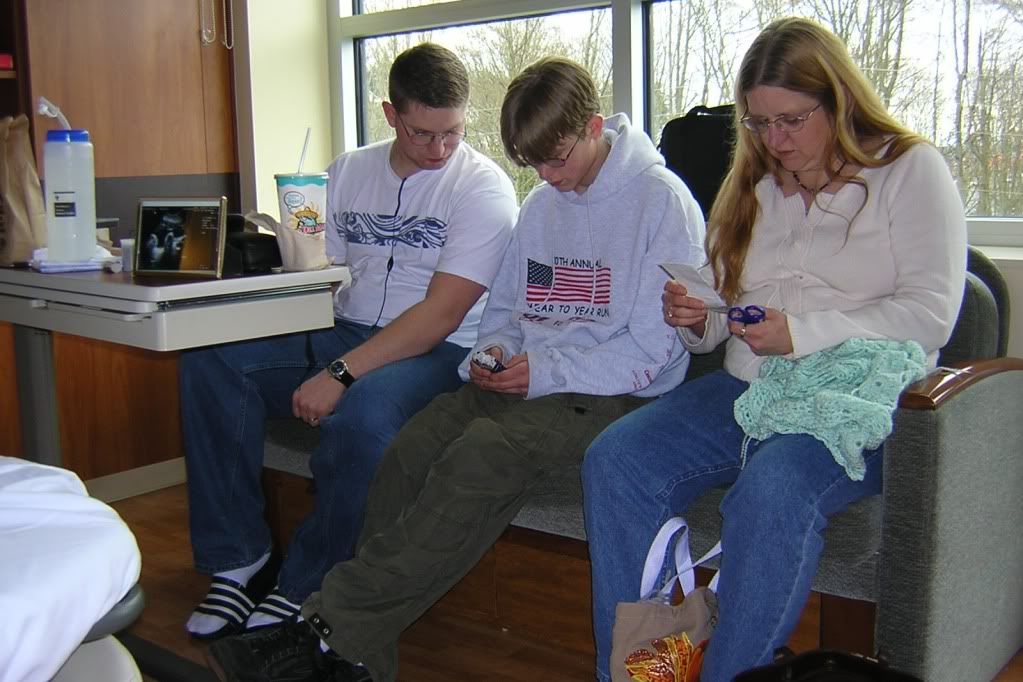 Bob, Marty, & Grandma Debbie waiting for Kaylee
March 2004
Grandpa Scott is there too, someone had to take the photo.
Kaylee & Bob June 2009
San Diego
Love those matching eyes and smiles.