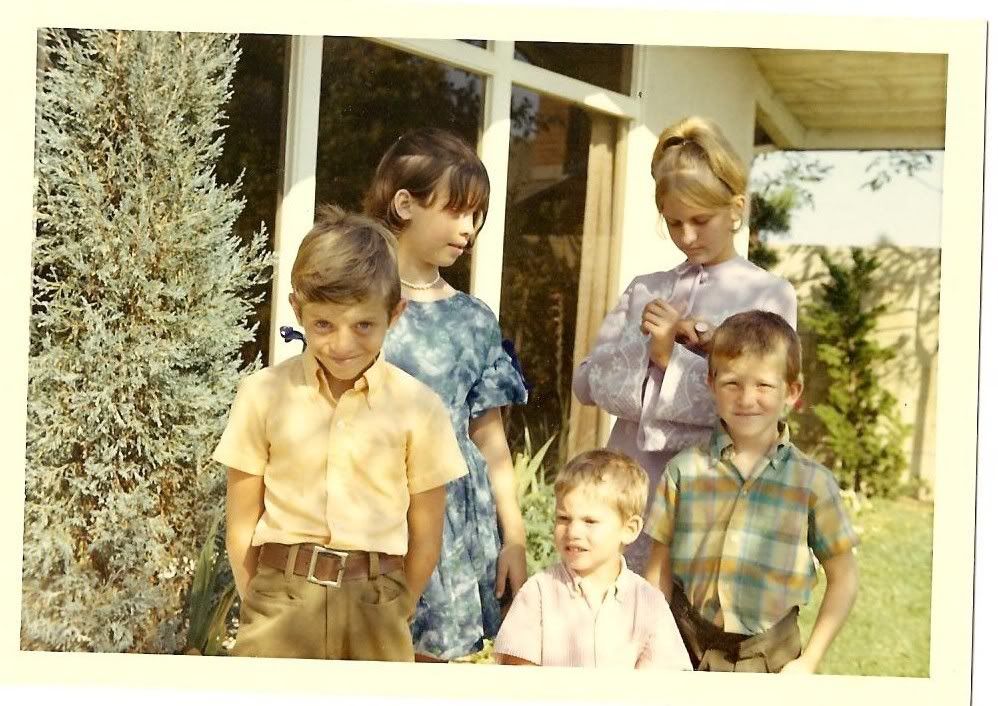 Marcie & Deb
Marty, Bob, & Leslie
1969
While downloading my pictures I've taken so far. I found this on my sister's computer this morning. My Goodness, who are these people? Marcie and Deb in back, (from left to right) Marty, Bob, and Leslie. This is probably 1969 as I remember the dress. It was my ninth grade graduation dress. In the southern California schools we went to high school in tenth grade. This is right before we moved to the bay area. I am really happy my parents made that choice.
Yesterday was a long travel day. It is such a weird feeling to get on a plane at 7:00 a.m., spend only about four and a half hours on a plane and it's late afternoon when I arrive at my destination.
I was pretty hungry when I arrived. My brother in law told me it would be hard to find a vegan or vegetarian restaurant in Nashville. No fear,
there's an app for that.
It's called
Vegan Steven
it will tell me all the vegetarian and vegan friendly restaurants and stores within a 50 mile radius. I Found one pretty quickly that was fun. It is called the Calypso. It had Carribean theme and an atmosphere I am quite comfortable in. They had quite a few vegan choices on their menu. There was some great original art painted on the walls too. I think my husband would have enjoyed this place. Everyone enjoyed their meal.
Cuban Black Beans, Corn Salad with Black Eyed Peas, Spiced Yams with Coconut. and Fresh Fruit